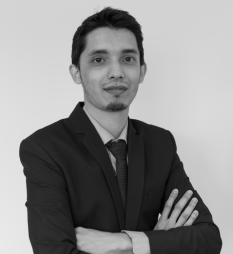 Independent Non-Executive Director
Mr Mohammad Naeem Sadagur holds a Bachelor of Accounting and finance degree from the University of Mauritius. He has over six years of experience in the global business sector in Mauritius and is currently working as Client Service Manager at Adansonia Management Services Limited. He is also the Money Laundering Reporting Officer of the Adansonia group of companies. In addition to his current role, he also serves as director on other boards and fulfils the compliance function for a number of entities.
In 2014, he started his career at Maitland (Mauritius) Limited, where he performed the role of Client Accountant. After spending around one and a half year with Maitland (Mauritius) Limited, he joined Adansonia Management Services Limited in 2016, as a Senior Client Accountant and has since continued developing his career with Adansonia.