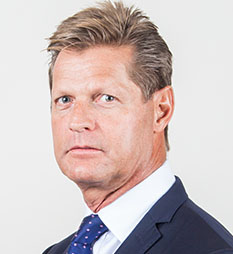 Independent Non-Executive Director
George Bennett has over 30 years' experience in finance and management, and has been a partner and director with a number of leading financial institutions including Fergusson Bros, Simpson Mckie, and HSBC Securities (Private) Limited.
In 2003 George became CEO of Shanta Gold Limited, an exploration company based in Tanzania which he successfully listed on the London Stock Exchange in 2005. Shanta is still a gold producer today. In 2006 George acquired and restructured MdM Engineering Group Limited ("MdM"), an engineering company building mineral process plants and mining infrastructure all over Africa. In 2008 George listed MdM on the London Stock Exchange, which over the next 8 years generated over US$57 million of pre-tax profits for its shareholders. In March 2014, George successfully negotiated and managed the sale of MdM Engineering to Amec Foster Wheeler Inc. and has now teamed up with Simon Village at Argentum Energy Inc. where he has taken the role of managing director.